20+ years of helping Toronto and Ontario families get the most of their Life Insurance and protecting their lifestyle.
About Barry Greenberg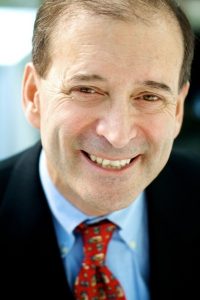 Barry Greenberg is a financial advisor who specializes in tax-efficient accumulation and distribution of wealth for business owners and individuals. He finds the money that businesses, professionals, families and individuals are spending unknowingly and unnecessarily.
Barry's experience comes from 30 years of operational responsibility as an owner, partner and senior executive. For 10 years he was the president of an importing wholesale company and CEO of a multi-million-dollar retail and wholesale chain in the art and drafting supply industry. He has consulted for multi-national retail clothing and transportation companies.
In 2005, he received life-changing news – he was diagnosed with lymphoma.  He spent the next two months in hospital undergoing chemotherapy treatments and was out of work for four months. He is now cancer-free, but the experience taught him that most people don't give serious thought to falling critically ill. He now dedicates himself to helping people understand how insurance can be customized to meet everyone's unique needs to safeguard individuals, families and businesses.
As a financial advisor, Barry finds money that clients are spending unknowingly and unnecessarily. He is passionate about listening to problems before prescribing solutions and then repositioning a family's balance sheet in order to speed up the wealth creation process while taking care of any major risks along the journey.
Barry has a Bachelor of Commerce degree from McGill University and a Master's of Business Administration from Concordia University.
---
About Zach Greenberg
As an insurance broker, Zach Greenberg has been providing expert estate planning, wealth management advice and risk management solutions since 2009.
Skilled in advanced estate planning techniques, he is passionate about helping families and businesses reduce their tax burden at the time of death. And, as a disability and critical illness insurance specialist, he focuses on making sure everyone – especially young professionals who may not have given much thought to ever falling critically ill – have the coverage they need for when they need it most.
Zach's dedication stems from watching the challenges his father faced after being diagnosed with cancer in 2005. He is driven to protect others from a similar experience and helps people understand how insurance can be customized to meet every unique situation and need.
Zach has a Bachelor of Arts degree from Carleton University.